How to get to Restronguet Sailing Club, Mylor Churchtown, Falmouth TR11 5UF - Tel: 01326 374536 (only answered when the club is open)
The A30 (main road from the end of the M5 at Exeter) is dual carriageway almost to Truro, and half-an-hour to Restronguet SC from there. At this point it's important not to be fooled by the name of the club, which is situated at Mylor Churchtown. The map below shows the best route to Mylor Churchtown, by following the brown tourism signs to the harbour.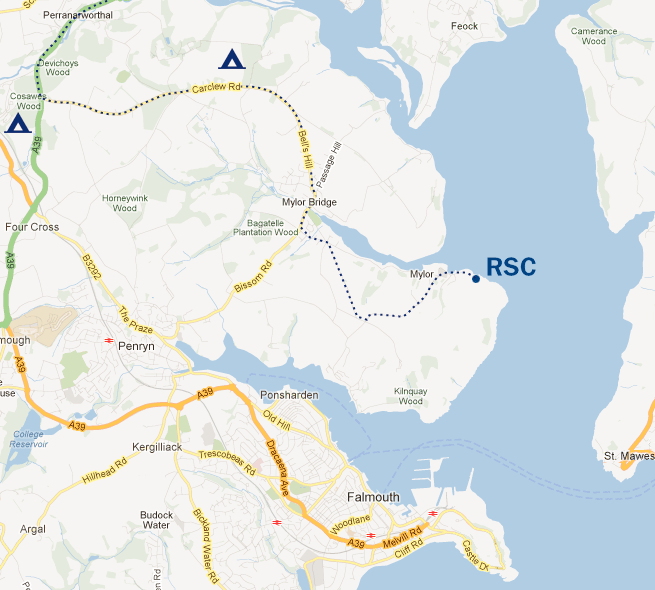 Just a reminder - the closing date for entries is today, Friday 7th July. Entries submitted after this date may be accepted at the discretion of the Organizing Authority, and will be subject to payment of an additional late entry premium (£50 for Worlds or Nationals & Worlds, £20 for Nationals only). How to enter is set out on the entry page.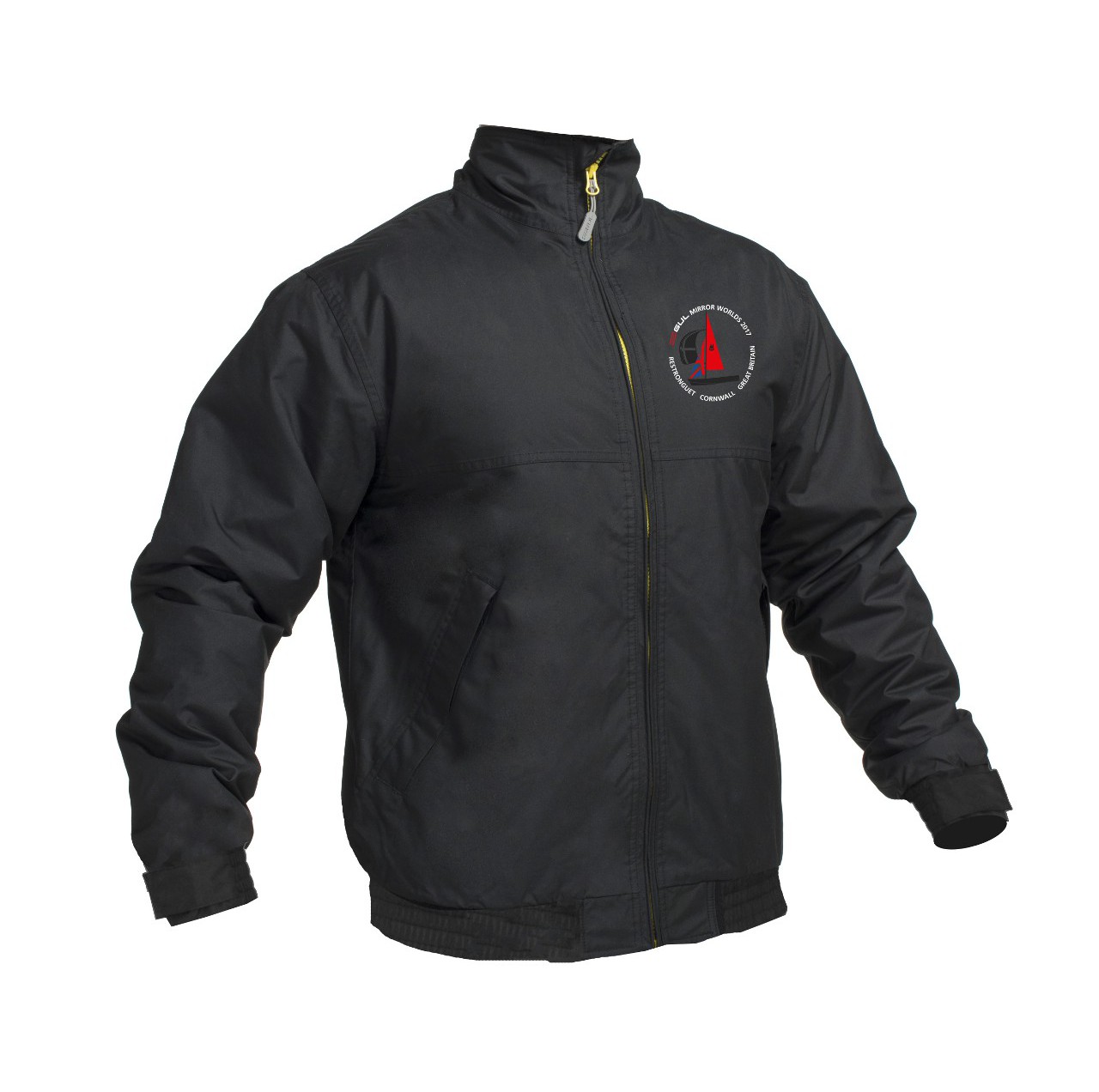 Gul have announced the jacket that they are going to produce for the Mirror Worlds. It is their Beacon Blouson Jacket in Black, see
http://www.gul.com/blouson-jacket-28929
. The jacket will be embroided with the Mirrors Worlds 2017 logo on the left breast, as per the image.
The price of the jacket will be £70.00 inc VAT. Sizes available are Small – XXL as per the
Gul Marine size chart
(scroll down to the Marine Size Charts section for Jacket sizes).
Orders can be placed via emailing Chris Humphrey at
This email address is being protected from spambots. You need JavaScript enabled to view it.
, with delivery being direct to the event.